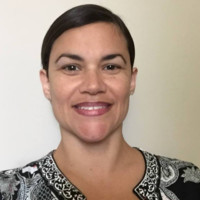 Rachel Cruz
561-685-0658
rachelcruzrealtor@gmail.com
Are you TIRED of your house sitting on the market taking more of your money? Do you want to get the MOST profit for your home in the SHORTEST TIME? Do you want a RESPONSIVE and COMMUNICATIVE REALTOR® on your side?
If this sounds like you, I can help!
If you are like most of my clients you want to know:
What will it take to purchase "that home"?
How long should you expect your home to be on the market?
What to do with the dog during showings, and when do you close?
I am a seasoned REALTOR® who has helped countless clients navigate through the buying or selling process.
What I do:
My ONLY goal is to take away the stress of the home buying and selling process:
Have control of when the showings of your home will be.

Shorten the time your home sits on the market.

Finding your next perfect home.

Finding the best investment property.

Not getting outbid when buying a home.

Work directly with your Financing for a smooth transaction.
I have a team of people behind me that work for you. We take care of all of the details, keep in constant contact with you letting you know what the next step is and most importantly, let you know when to show up for the closing.
Investors - Once I am clear on what your goal is, I will help you find the best investment property for you. I will door knock if necessary to find you the investment property you are looking for.
Buyers- when negotiating on your behalf I always put myself in your shoes and look at each property for your "wants" and "must haves." Finding the perfect home is a process. As long as I know which home is for you, we will go after it!
When you work with me, my team and I will help you sell faster, and find the next perfect home with minimum amount stress.
Call me when you are ready to sell or purchase the best investment you will own.
Cell Phone 561-685-0658 / RachelCruz@KW.com
Let's get you moving!